Art Pottery Valentine's Day Gift Ideas for Everyone You Love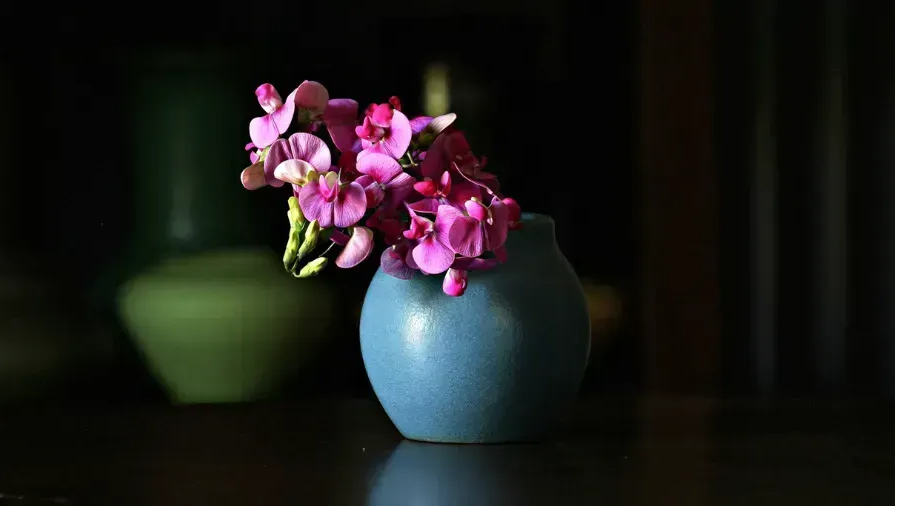 As soon as Christmas is over, in malls, ads, and even grocery stores, we're bombarded with ideas for Valentine's Day gifts but most of them are last-minute grabs that will either wilt, die, or be devoured within days and then gone forever. Not that we don't love a chocolate or some beautiful flowers, but some Valentines just call for something a little more tangible and lasting.

There are so many ways to give the gift of art as a Valentine's Day gift, but obviously we're here to talk about art pottery.

First of all, art pottery lasts a lifetime. Some of the pottery we sell is over 100 years old and in stellar condition. People used to use this pottery, too. It was a part of their homes just like our newly bought décor is today. But through generations and moving homes, storage, etc., it has lasted beautifully. This is just one of the reasons that art pottery makes a great Valentine's Day gift.

If you're looking for Valentine's Gifts for her, him, or you, we've got options.


Art Pottery Vases for Valentine's Day flowers
Flowers are still a lovely gesture at Valentine's Day, but they unfortunately do not last long. Consider gifting your Valentine a beautiful, vintage art pottery vase then filling it with flowers for future occasions. They'll get to keep the vase forever and look forward to the seasonal gifts you add to it. Plus, in between gifts, they can fill it with their own style of décor or simply display it as is.

Art pottery vases come in a variety of shapes, sizes, colors, and prices. You can shop JustArtPottery.com vases by a wide variety of filters.

If you know they will love a bold statement piece, consider Ephraim Faience vases which come in beautiful, one-of-a-kind designs, 3D florals and other motifs, and very unique shapes.
If they're more into sleek minimalism, they will love vintage art deco vases or a matte art pottery vase by Teco, Rookwood, or McCoy.

Gifting a flower vase for Valentine's Day is a great choice for all types of loved ones including grandparents, parents, friends, and significant others. Sometimes it can be difficult to find a Valentine's Day gift that isn't overtly romantic, but art pottery vases are a universally perfect gift. They work for Valentine's Day gifts for parents, children, friends, and Galentine's Day.
We have over 1,000 art pottery vases in stock and ready to ship and I'm consistently finding great pieces to add to the site, so no matter what style your Valentine is into, we have a vase that will fit their space.

If you are looking for a romantic Valentine's gift, we've got that covered, too.
Vintage Art Pottery Candle Holders and Candlesticks for a Romantic Valentine's Day Gift

Art pottery candlesticks are stunning even without a candle but imagine inviting your Valentine to a romantic candlelit dinner where the collectible, vintage candle holders are the gift that lasts long beyond dessert.
Imagine using them the first time you cook for your Valentine and then bringing them out each anniversary. This makes candlesticks inspiring options for Valentine's Day gifts for new relationships.

We carry gorgeous art pottery candlesticks and candle holders in a wide variety of colors, shapes, and prices.
Other Art Pottery Valentine's Day Gift Options

---